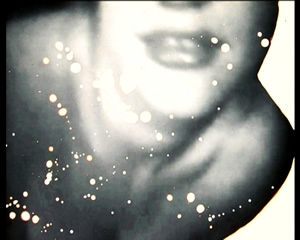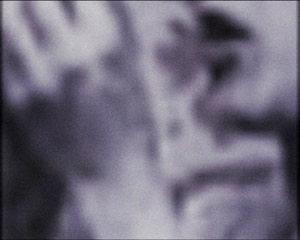 - dead SEEquences  (4:10   2009)
- Incoherencia del Color Segundo de Chomon (5:13)
- Dimenticati   (2007, 4:10)
- PostAtomicNaplesDream 4   (3:24)





Fabio Scacchioli (born in Teramo, Italy - lives in Rome)
http://www.myspace.com/fabioscacchioli
Thirty year old Fabio writes, "In 1999 I attended Università degli Studi di Perugia, to study Communication Science and Audiovisual Language. In 2003 I moved to Madrid, to study Direction and Audiovisual Production at Universidad Complutense. In In 2004 I finished my university studies with a thesis about the language of experimental cinema. Since 2006 I have been living and working in Rome."
Fabio has shown in several shows in Rome, including a solo exhibition of interactive video installation at the Edieuropa Gallery, and another solo exhibition of video installation at the La Porta Blu Gallery, both in 2009. His videos and interactive installations have also been presented in film festivals and gallery exhibitions in Milan, Naples, and Tallinn (Estonia).
"dead SEEquences" is a video composed of 3770 frames. "Working frame by frame, we find that nothing happens inside each single image, but all pass between the frames, in the invisible gap that separates frames. The film is here, but there isn't anything to see, the most important remain invisible and uncertain. There is no truth to discover. The truth is always elsewhere. This is a study about the vanishing of an image. It's the image of a naked body, the most tangible and real thing for a human being. Not a body, but the image of a body. In this gap operates the principle of disappearance: between the object and it's image there is a distance, a limit, a separation; this is the functioning of language, the only way we know to relate with the world and the others.... To communicate, the world and the human being have to disappear. For this, art has to become "uncommunicative" and "uncommunicable".